Paragliding Tandem Flight Nepal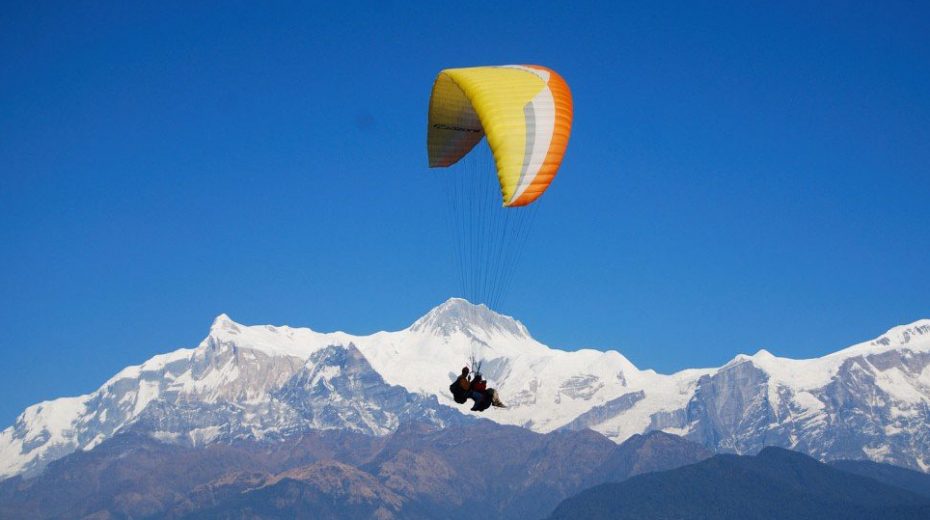 What's included
Thirty minutes Paragliding flight including pick up and drop off from/to hotel as well as Video Photography
Paragliding Tandem Flight Nepal offers shocking perspectives on Pokhara valley as you take off high up in the sky with a prepared pair teacher. Appreciate the delicate cadence of flying a paraglider as you step uninhibitedly into the free air; in the sky. Paragliding is a fascinating recreational action that lets you battle with the dread of statures and fly uninhibitedly like a winged animal in the sky. Envision yourself sitting serenely and controlling the pace of your flight. The perspective on the Pokhara city with little excellent lakes looks awesome from high above. The blue sky above and the Annapurna scene close by, the view is breathtaking.
Paragliding Tandem Flight Nepal
The length of paragliding pair flight differs according to your inclination. It very well may be of thirty minutes or an hour or more. The specific season of starting the flight can't be ensured because of the inconsistent climate condition. In the event that the day is clear and it is protected to dispatch and land the flight, we select the flight however on the off chance that the climate doesn't support us, we will reschedule the flight. The Paragliding Tandem Flight is constantly helped by a couple educator who are exceptionally experienced and supportive.
Our Paragliding Tandem Flight begins from the famous vantage point close Pokhara – Sarangkot which is at the tallness of 1592 meters. The paragliding couple flight starting point in itself offers a phenomenal perspectives on Pokhara city and mountain vistas. Before you start off your flight, you will get a short instructions about your trip ahead and some do's and don'ts for a noteworthy flight. To comfort you, paragliding is a totally sheltered and energizing experience sport that doesn't need any related knowledge.