Paragliding Tandem Flight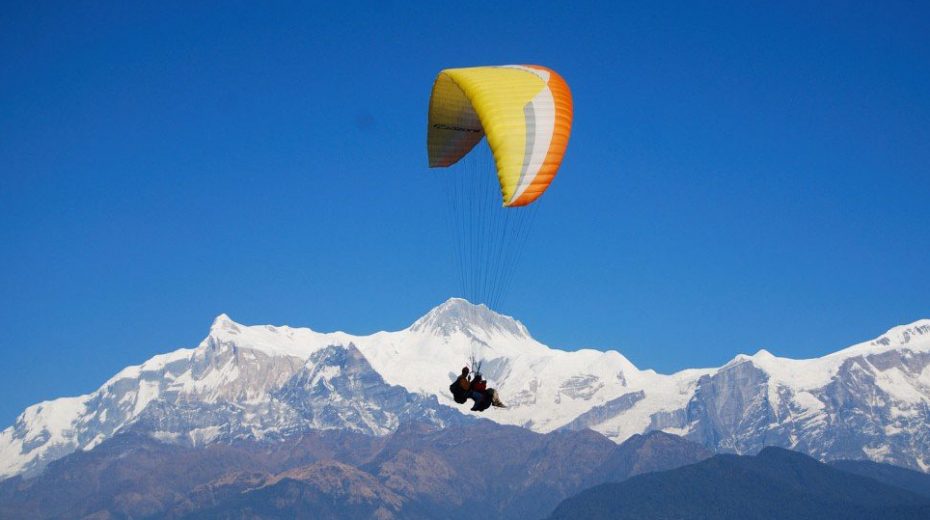 What's included
Thirty minutes Paragliding flight including pick up and drop off from/to hotel as well as Video Photography
As you soar high up in the sky with a trained tandem instructor, Paragliding Tandem Flight Nepal offers stunning views of Pokhara valley. Enjoy the gentle rhythm of flying a paraglider as you step freely into the free air; in the sky. Paragliding lets you fight the fear of heights and fly freely like a bird in the sky. Imagine yourself sitting comfortably and controlling the pace of your flight. From high above, the view of Pokhara city with small beautiful lakes looks fabulous. With the blue sky above and the Annapurna panorama by our side, the view is magnificent.
As per your preference, the duration of the paragliding flight varies. It can be of half an hour or an hour or more. Due to the changeable weather condition, the exact time of initiating the flight cannot be guaranteed. If the weather is clear and it is safe to launch and land the flight, we opt for the flight. If the weather doesn't favor us, we will reschedule the flight. Tandem instructors who are highly experienced and helpful will assist in the Paragliding Tandem Flight.
Paragliding Tandem Flight Nepal begins from the popular vantage point near Pokhara – Sarangkot. Sarangkot lies at an altitude of 1592 meters. Sarangkot being the paragliding tandem flight beginning point in itself offers wonderful views of mountain vistas and Pokhara city. You will get a short briefing about your flight, before you start off your flight. You will also instruct some do's and don'ts for a memorable flight. To put you at ease, paragliding doesn't require any prior experience and it is a completely safe and exciting adventure sport.